Personalised Equipment Harnesses for Emergency Services
MC products are manufacturers of Custom Equipment Harnesses to most police forces and Emergency Services around the UK and to some overseas too. Equipment harnesses are mainly used by police forces but the harnesses can be easily adapted and used my medical operatives, as it is suitable for some of the equipment they carry. For the police, harnesses will carry batons, cuffs, sprays, body worn cameras and monitors and it really is an alternative way of carrying kit to the equipment belt that we also provide.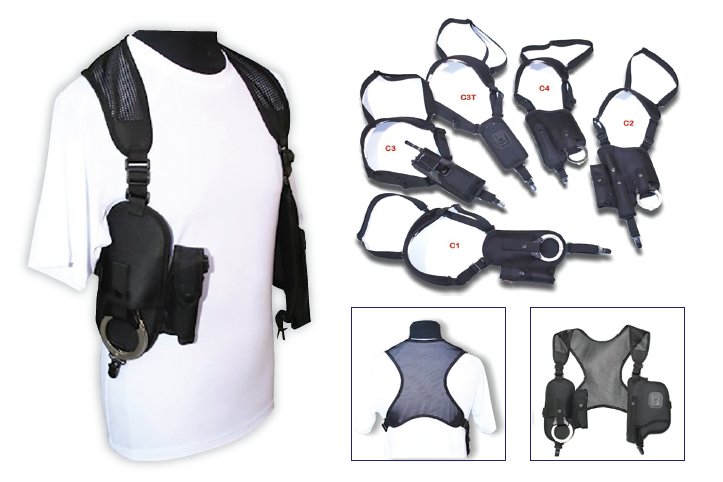 WHY CHOOSE OUR
PERSONALISED HARNESSES?
UK Based Manufacturing
In House Bespoke Design
30 Years Experience
They are made from standard military mesh and 1000D ripstop material. We make harnesses that are intended for covert and plain clothes operations as well as overt operations where the harness is fully visible.
In terms of personalisation, all options are available. We can create additional pouches for PDA's and notebooks, for example. Black is the standard colour, but they can also be made in yellow, but various colour options are also available but very much dependant on quantity.
Personalised reflective strip can also be added to the Personalised Equipment Harness for cyclists, motorcyclists and police horse riders, for example.
A large section of off-the-shelf products are also available.
For further information - Please contact us on 0151 548 0144 or sales@mcproducts.co.uk
...to discuss your specific Personalised Harness requirements.