Custom Made Safety Equipment Vests
Our high-vis Custom Made Safety Equipment Vests have a variety of uses for different organisations. Typically, these vests are used by security officers, dog handlers, urban search and rescue teams and PCSO's. These bespoke vests provide an effective and convenient way of carrying everyday essential equipment and are often an important accessory as part of these jobs.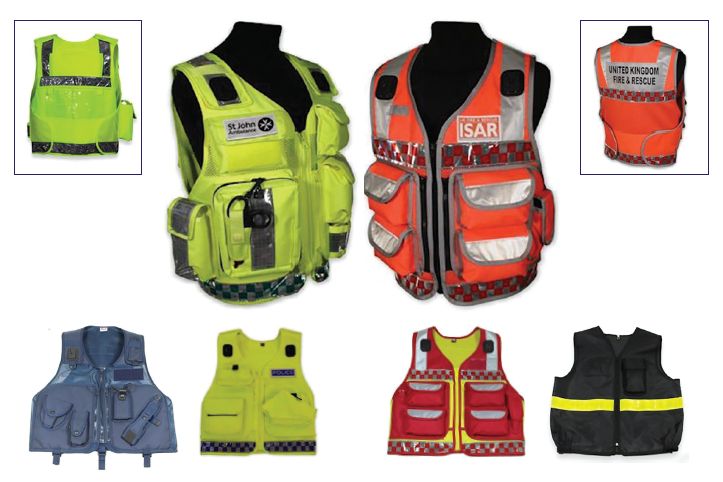 WHY CHOOSE OUR
CUSTOM MADE SAFETY EQUIPMENT VESTS?
UK Based Design and Manufacture
Experienced in Customisation
Public Services and Private Clients
Whatever your application, our equipment vests can be made bespoke to your requirements if the standard, off the shelf version, isn't exactly what you need. This ability to customise and personalise our products in-house, including equipment vests, is very rare in our industry, and it gives you, our customer, the ability to create an equipment vest that is absolutely right for your specific needs.
For example, the high-vis reflective tape that goes on to the vests can be in different colours, so red and silver, blue and silver or black and silver. In addition, we can personalise the vests further by providing different badge options on the vests, with the name of your organisation or a badge that indicates your status or position eg Supervisor or Enforcement officer.
Other options that we can build in if required are holders for spray or torches and sewing in an additional lining for a water bladder.
Talk to us about the particular modification you are looking for, and we can assess the feasibility and discuss prices for your Custom Made Safety Equipment Vest.
For further information - Please contact us on 0151 548 0144 or sales@mcproducts.co.uk
...to discuss your specific Custom Made Safety Equipment Vest requirements.