Custom Body Worn Camera Holders for Emergency Services
At MC Products, we manufacture a body worn Camera Holder which is part of a harness for police forces and other Emergency Services in the UK where body-worn cameras have been successfully trialled. We can provide the camera holder as part of a harness or even a belt, or as a separate unit in its own right but so far the requirement has been to have the camera sitting centrally in the chest which is best achieved using a harness. The harness has a docking system that is Klick – Fast compatible.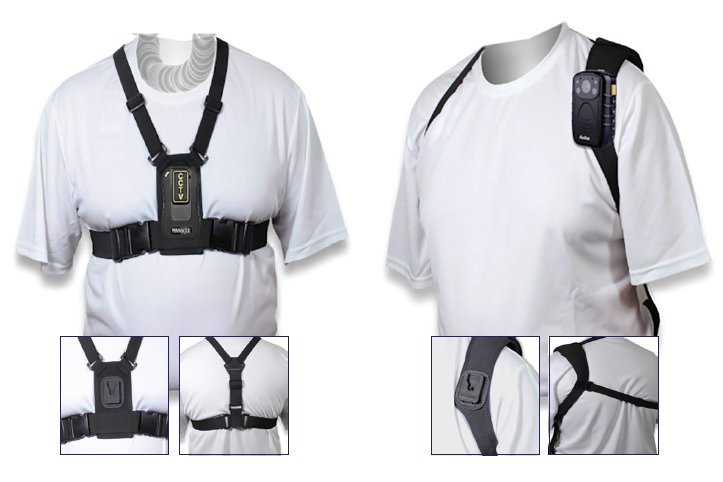 WHY CHOOSE OUR
CAMERA HOLDERS?
30 Years Experience
UK Based Design and Manufacture
Public and Private Sector
In a similar vein to the personalised body worn camera holder, we can also make GPS (Global Positioning Satellite) holders. For the equine market, we have recently bespoke designed pouches that hold a GPS device that attach to a horse's saddle. The rider wears a lanyard attached to the GPS body and should the lanyard become detached because the rider has fallen off, then the GPS can be tracked and the horse recovered.
We have also created body-worn harness holders for gas monitors and Bluetooth enabled printer devices for a national police force. Essentially, if you or your organisation has a piece of equipment that needs to be continually carried as part of a job role, we can find a comfortable optimised Camera Holder to help you.
A large section of off-the-shelf products are also available.
For further information - Please contact us on 0151 548 0144 or sales@mcproducts.co.uk
...to discuss your specific Camera Holder requirements.