Custom Made Equipment Vests for Emergency Services
Our Custom Made Safety Equipment Vests are very popular with the emergency services, particularly the police force. The key benefit that MC Products can provide is the customisation and personalisation of the equipment vests.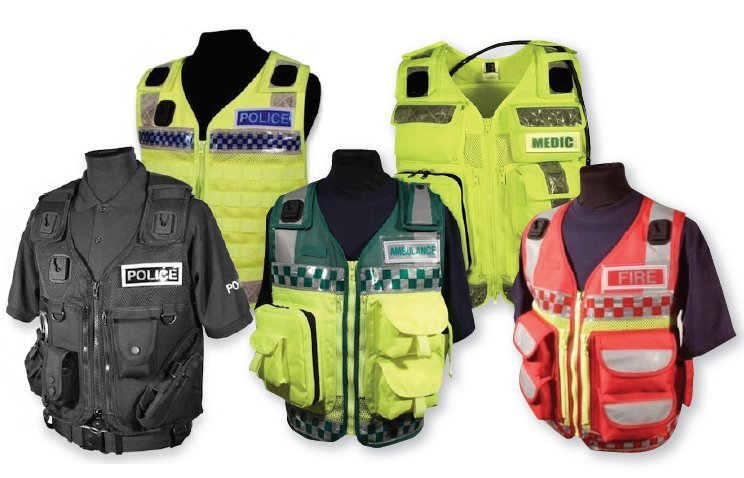 WHY CHOOSE OUR
CUSTOM MADE VESTS?
Design and Manufacture in UK
30 Years Experience
Public and Private Sector
The vests can be customised to be able to hold batons and handcuffs, but also body worn cameras and radios. The body worn cameras are Klick-fast compatible.
The safety equipment vests are made from robust materials and are available in a variety of colours. One of the benefits of vests and rigs is that they help to distribute the weight of your kit evenly across your body, helping to reduce the pressure on your back. The safety equipment vests are available in black or Hi-Vis, (we can also offer a bespoke service on colour and design options) for various positions and covert or plain clothes rigs for specialist operations.
The personalisation of the Equipment Vests means that company badges and logos can be added to the vests but also they can be manufactured and labelled with particular job role such as 'Traffic Police', for example.
A large section of off-the-shelf products are also available.
For further information - Please contact us on 0151 548 0144 or sales@mcproducts.co.uk
...to discuss your specific Custom Made Vest requirements.