Personalised X2 Taser Holders for Emergency Services
The X2 Taser Holder is new to the police, and here at MC products we have already designed and manufactured a range of Personalised holsters and accessories for it.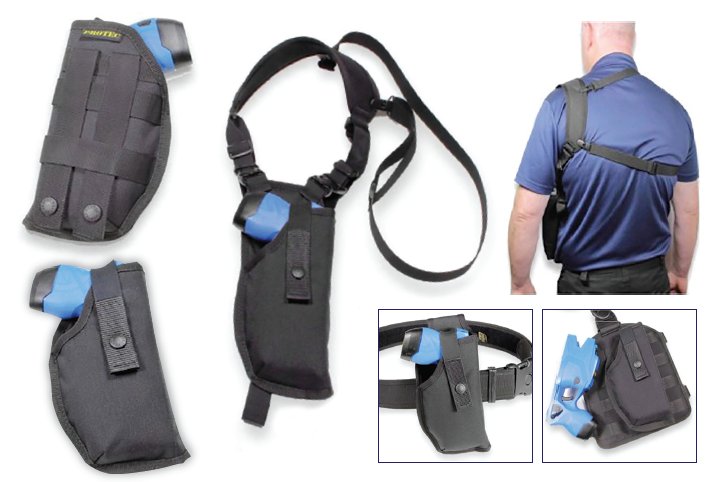 WHY CHOOSE OUR
TASER HOLDERS?
30 Years Experience
Design and Manufacture in UK
Best Value Guarantee
We can customise the Taser holster by being able to provide it on a harness, a belt or even a low riser. The holster itself is perfectly shaped to fit the Taser, and it is strong and durable being made from 1000D padded nylon. The holster features a rapid release retainer which means that the Taser can be accessed very quickly.
The back of the holster features Molle compatible 1" wide straps which are perfect for attaching the Taser holster to many Molle accessories and garments. The cartridges for the new X2 holster are carried on the inside of the holster rather than the outside as it was on the X26.
The Personalised X2 Taser Holders is available in both right-hand and left-hand variants.
A large section of off-the-shelf products are also available.
For further information - Please contact us on 0151 548 0144 or sales@mcproducts.co.uk
...to discuss your specific Taser Holder requirements.