Custom Cool Bags
Our Custom Cool bags are used in a number of organisations primarily for keeping the contents in the bag cold or hot while in transit. The food industry is a perfect example where chilled or frozen food needs to be kept cool if it is going to be transported by hand anywhere, but also where hot food need to be kept hot in the transition from the kitchen to the delivery address.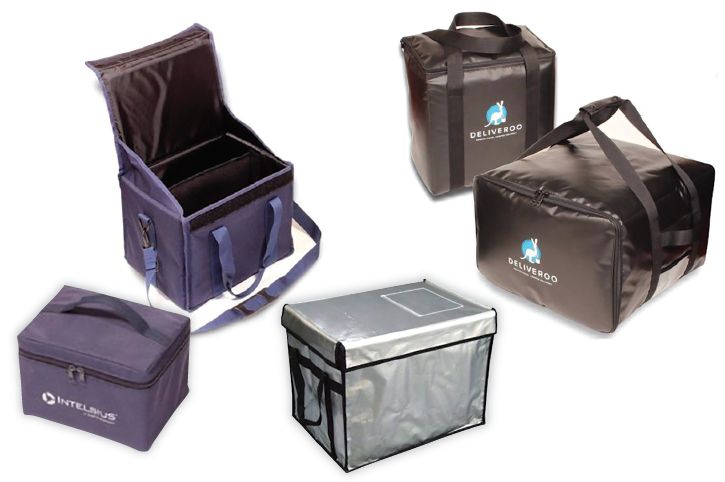 WHY CHOOSE OUR
CUSTOM MADE COOL BAGS?
Design and Manufacture in UK
Public and Private Sector
30 Years Experience
Equally, the health sector relies on Personalised Cool Bags primarily to enable effective transit of heat-sensitive items from one location to another. These items typically are organs for transplant, blood and other blood products where rapid deterioration of the quality of the item occurs with exposure to normal air temperatures.
At MC products, we can create and manufacture any shape or size of cool bag and ensure it is custom made to any specific need. Extra pockets can be built in for ice packs, and we can incorporate additional insulation into the lining of the bag to reinforce the cooling properties of the bag.
Our custom designed cool bags can incorporate an organisation logo's, colours and branding too, so the design possibilities are almost endless.
For further information - Please contact us on 0151 548 0144 or sales@mcproducts.co.uk
...to discuss your specific Custom Made Cool Bag requirements.